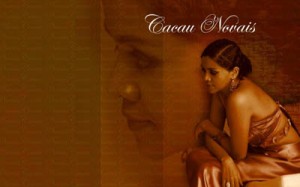 In march 2012 the Brazilian singer Cacau Novais will be visiting Denmark. Cacau is from Belém in North Brazil. She has performed with various jazz and bossa nova groups at different festivals in Brazil incl Baia Cool Jazz Festival, Festival Internacional de Música do Pará. She has also participated in operas ex Verdi's 'La Traviata'.
In november 2011 I was touring Brazil with 'Walbum/Campagnol with Sizão Machado Group'. It was during this tour that I met Cacau and we agreed to do a tour together – in Denmark.
Lineup: Cacau Novais – vocal
Thomas Walbum – piano
Niclas Campagnol – drums
Andreas Hatholt – bass
Check calendar for dates.