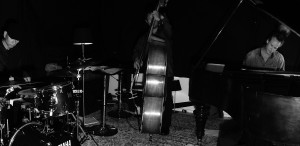 On February 8th 2012 I'll be heading for Japan for the fourth time. This time I'll be touring w. my Japanese trio featuring Kazufumi Tsuchimura on bass and Shin-ichiro Kamoto on drums. We have 9 concerts lined up and will be presenting material from our cd 'Tales From the Blue'.
Check out the tour schedule HERE.
On February 12th at Jazz Flash in Niigata,  Italian guitarist Fabio Bottazzo will be joining our group.